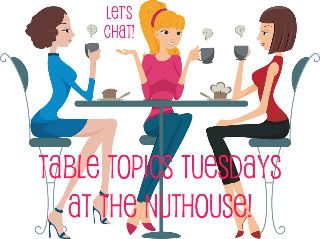 So here is the topic for today:
what three celebrities would
you invite to dinner?
1. Steve Carrell.
Shannon, Ricky
would have been on my list, but I love this guy just as much! Incredible actors! LMBO funny. The attached video is why I love both Steve and Ricky....:)
2. Michael Buble. Do I need a reason? Ok. So he can croon out some jazzy love ballad and make my hubby jealous....:) This man is beautiful!!!!!!!!
3. Meg Ryan. This one is more for curiousity's sake. This is a prime example of why I will NEVER use lip plumper. NEVER!!!!!!!!!!!!!!!!!!!!!!!!!!!!! What was she thinking? I will invite her to dinner so I can get the real scoop.